Announcement: Silber & Blei
»Silber und Blei« is German for "Silver and Lead"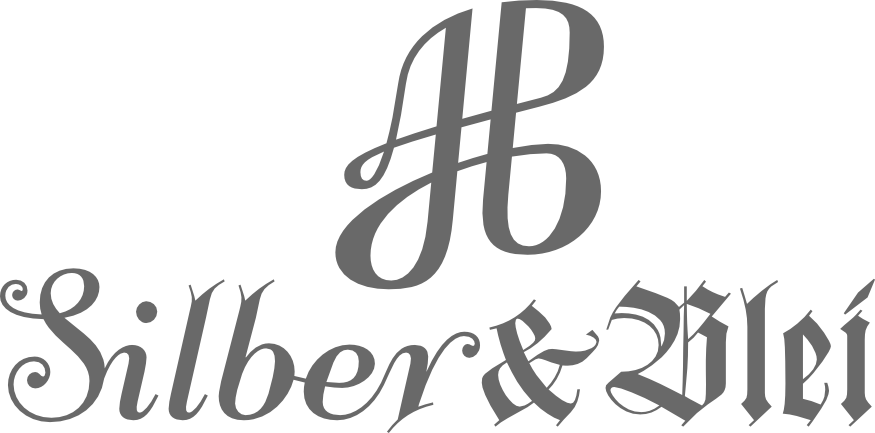 Anne is silver and I am lead
Anne is a trained photographer and has a diploma in geography. Silver is the metal of photography. It's required to make the light-sensitive coating of photographic film. As designer, I devoted myself to type and typography. Lead is the metal of letterpress printing since Johannes Gutenberg employed it to cast his type sorts.
Together we are eager to manufacture marvelous books. Beautiful items with love for detail and high demands on craftsmanship. We will deliver the contents, too. It's about giving a good form to creative subjects. We already have a lot of ideas. Thus we are looking forward to the journey and are curious what's expecting us.
The Wordmark
The word Silber is an interpretation of Bodoni Italic. The letters appear noble and playful. The instroke of "l" and "b" as well as the terminal (serif) of the "r" prepare for the following combination of typefaces.
& Blei is set with Wilhelm Klingspor Gotisch and provides a strong contrast. The wonderfully historicizing typeface emphasizes that this is the lead of the typesetters.
The Logo
In our logo the letters of Ag and Pb—the chemical symbols of silver and lead—merge to a unit. This is the heart of our work: The compound of photography and printing.