Small business stationery for Sibylle Frank
The Website
is in the form of a profile and informs factually and plainly. The website implementation is responsive, thus the site adopts itself to different screensizes.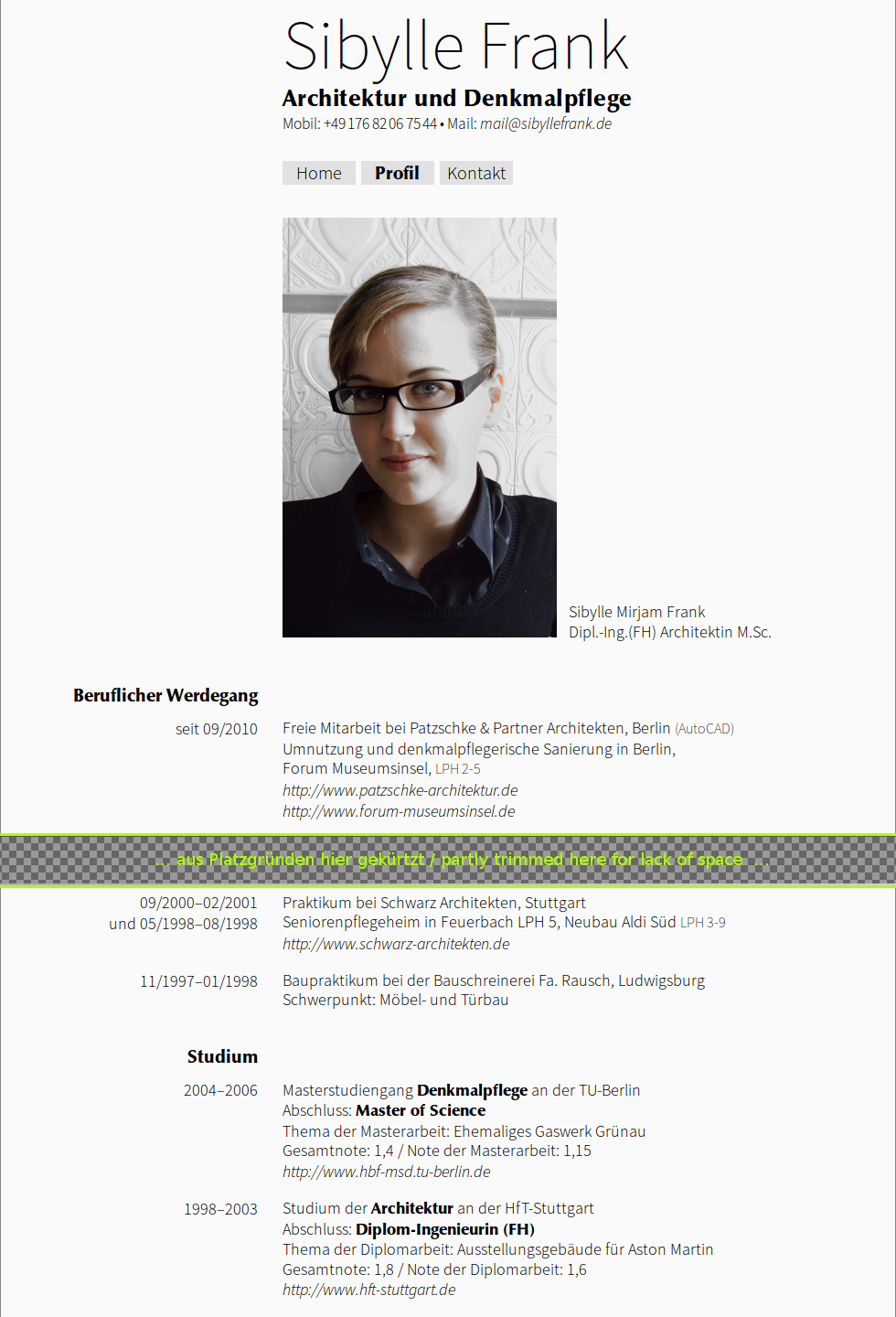 The Design
is based on a thrilling combination of type. On the one hand the modern and very plain webfont "Source Sans Pro" by Adobe is used. It displays the wordmark in its ExtraLight style and delivers the texts with its Light variant. Special emphases and subheadings are displayed with »Magenta Open Cosmetica Bold«—a free version of the "Optima" font by Hermann Zapf and therfore a real classic. The bold "Cosmetica" contrasts the fine "Source Sans" also by its design idiom. A beautiful graphical link between the topics of Sibylle Frank is made—architecture and heritage conservation.
The right Tools
The static HTML of the Website was realized with Hyde—a static website generator written in Python. This optimizes development times and especially makes the hosting very easy and cost-efficient.

The Letterhead
is realized in the same design as the website. The pages—beeing designed in accordance to the DIN standard—captivate with their clear appearance and the same thrilling combination of fonts as seen at the website.